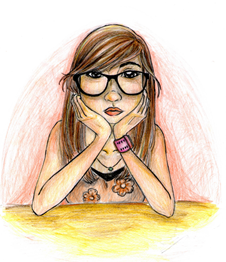 is a 16 year-old girl who does random things and enjoys it! She is based in Davao City, Philippines. She is enrolled in a Chinese-catholic school. She enjoys making videos and dreams to be a professional videographer someday. She is definitely into fashion but believes that she's still on the way of being a true Fashionista. And she'll work pretty hard on that! :)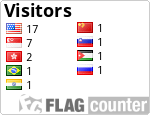 Taking pictures at Max's Restaurant for our sponsored post! Click here.
Av Barrios and I were invited to the launch of Max's promo, Chicken-all-you-can! We wouldn't miss it of course! Max's has a new branch at SM Lanang Premier but people don't notice it much because it's in the innermost part of the mall. If you want to eat there, it's in the 2nd floor, near the Sky garden.
Chicken-all-you-can Promo starts on Novemeber 16, 2012 and ends on the 30th! Every 6-9pm. Only P209 and unlimited Max's chicken! What are you waiting for!? Go to Max's now! :)
They also have this Max's Corner Bakery! It feels like you wanna try them all! 
Chicken is now served! Thumbs up for MSG-free chicken! Yummy food + healthy food + cozy aura and ambiance of the place + great crew! What more could you ask for?
I saw this cute family taking photos at Max's and I wanted you to see them too! 
Their crew is very hospitable, I tell you! Fast service!
Now what is dinner without dessert? I loved everything! But one has captured my taste buds! Ube Creme Decadence! It's an Italian dessert that literally means "cooked cream."
Max's got us a treat to take home, Caramel Bar! My mom and I usually bought these but now I got it free! Thanks Max's!
Sponsored post.
There will be a promo at Max's (SM Lanang Premier) tomorrow until November 30, 2012! Be there! :)
For you to achieve this Galaxy shirt, you must have the ff:
-White, blue, violet, pink acrylic paint
-Brush (…oooorrr you can just use an old pen)
-Sponge (any sponge will do)
-Bleach in a spray bottle
-And of course, a plain black/ violet shirt
The first thing you need to do is spray the bleach all over the shirt. It will take time for the bleach to effect. You would wanna spray it at the back too. Spray until satisfied. They said you need to wash the shirt and let it dry first before you paint it. But I didn't. It won't make a difference I guess.
This is the fun part! You might wanna use gloves in this part. It's up to you. Apply a small amount of paint on the sponge and dab it on the shirt. You just need to blend all the colors and you're almost done!
Using a small brush or a pen, draw small dots with the white acrylic paint to make stars. And you're done! Easy as that!
Finally you'll come up with this! Hope you like my tutorial!